Locksmith services are essential for residential or commercial property owners. Whether you need to change the locks on your front door, upgrade your security system, or get a new key cut, a professional locksmith can help you with all of your lock and key needs.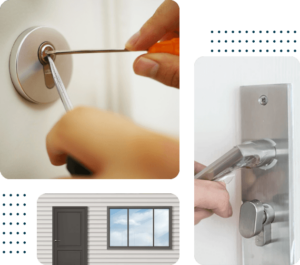 One of the most common reasons people call a locksmith is because they have been locked out of their home, car, or office. If this happens to you, don't panic. K-locks locksmiths catshill can get you back in quickly without causing any damage to your property. We have the tools and expertise to open your locks without a key, and can even cut you a new key on the spot if necessary.
Finally, if you have experienced a break-in or other security breach, we can help you secure your property and prevent future incidents. We can also assess your current security system, identify any weaknesses, and recommend upgrades or changes to help keep your property safe.
Emergency Locksmiths Service in Catshill
When choosing a locksmith services in catshill, make sure to choose a licensed and insured professional. Look for reviews and recommendations from past customers, and ensure that they offer the services you need. We as an reliable locksmith catshill will provide you with a quote upfront and will not charge any hidden fees.
Whether you need a simple lock repair services or a more advanced security system installation, K-locks professional locksmith can help you get the job done quickly, efficiently, and with minimal disruption to your daily routine.