K-locks is a locksmith company that is committed to providing high-quality, affordable, and reliable locksmith services to the Redditch community. We are a team of experienced and professional locksmiths dedicated to providing our customers with the best possible service. Our team is equipped with the latest tools and technology to provide you with quick and efficient service.
We offer a wide range of locksmith services in Redditch, including: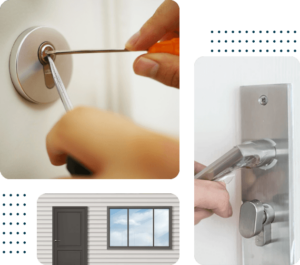 Lock Repair and Installation
Lock Repairing
Lock Mechanism Changes
Lock Upgrades
Lock Opening
Security Upgrade
Emergency Locksmith Service
We Locksmith Redditch provide emergency lockout services 24/7, which means you can call them anytime, day or night. We understand that emergencies can happen at any time, and we are here to help. We offer a fast and reliable emergency locksmith service in Redditch that can get you back into your home or business quickly and safely. Our team can respond to emergency locksmith situations, including lockouts, broken locks, lost keys, and more.
At K-locks, we're committed to providing our customers fast, reliable, and affordable locksmith services. We offer competitive rates and we are always willing to work with our customers to find a solution that fits their budget. We also offer a satisfaction guarantee on all of our services. Our team is fully licensed, insured, and bonded, ensuring you receive professional service with peace of mind.
If you are looking for a reliable and affordable locksmith company in Redditch, then contact K-locks today. We would be happy to help you with all of your locksmith needs.