A damaged lock should never be left damaged – it should be fixed as soon as possible.
If your lock is in need of repair and you don't have it fixed, it can leave you susceptible to break-ins or further damage to your door that can cost more money in the long run. Call out our team as soon as you realize that there is something wrong with your lock so that it doesn't come to that. We provide a reliable and effective lock repair service for those whose locks have been damaged. Our locksmiths are qualified, knowledgeable, and highly professional. If you have a damaged lock, our locksmiths will be with you fast to help you fix the problem.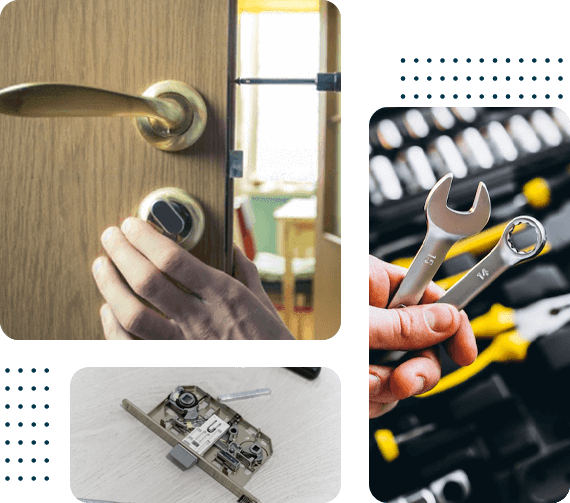 Yale Door Lock Repairs – if the key isn't working in your yale lock, the latch isn't catching, or if the lock becomes stiff and hard to turn, then it's a sign that your yale lock needs to be repaired. We specalise in yale locks and know that the right remedy is for the specific issue that you are having. Our team will take a close look at your lock to figure out what has gone wrong specifically, and fix it quickly and seamlessly.
Mortice Lock Repairs – if the lock isn't operating or becomes jammed, stiff, or hard to turn the keys properly, then your mortice lock should be repaired. The issue is most likely going to be a result of the way in which the lock was fitted in the first place – mortice locks should always operate smoothly without having to struggle. We will find out the root of the issue and fix it fast, ensuring it works to perfection before we finish up.